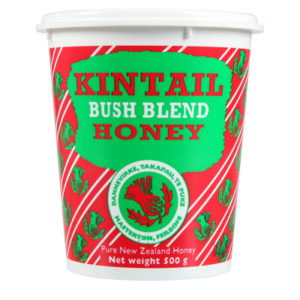 Kintail Bush Honey
A unique honey blended from the nectar of native trees Kamahi and Rewarewa comes from our hives specifically placed in high areas of Bay Of Plenty and Taranaki.  A rich and slightly spicy flavour with a creamy aftertaste.
It leaves you wanting more.
And more…
Also sold in 2kgs in cartons of 6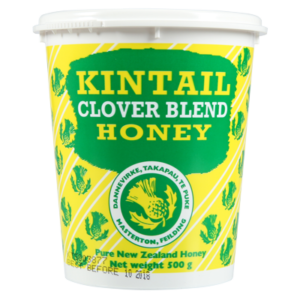 Kintail Clover Honey
Our clover hives in pastoral areas of the lower North Island, produce a light golden honey that possesses a depth of flavour unexpected in our ever popular clover pot.
It has a sweet, floral aroma that matches the creamy sweet, tangy taste.
A delightful find.
Also sold in 2kgs in cartons of 6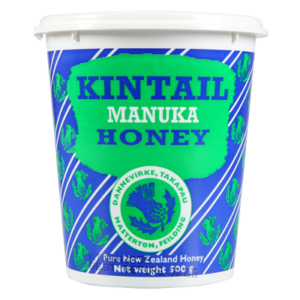 Kintail Manuka Honey
Our Manuka producing hives are placed back country of NZ.  This transpires in the authentic, medicinal aroma, and strong, tangy but smooth flavour.
It will leave your taste-buds tingling.
Perfect for your lemon and honey drink.
Also sold in 2kgs in cartons of 6